GALEXO Pty Ltd was established in 1990 with aim to help organisations to manage their business more efficiently through providing consultancy and developing the system and process using PACPLAN Solution.
PACPLAN
M&E System Solution – PACPLAN – is an e-governance tool for public sector management to improve its policy/program/project measurement that specifically targets gathering, collating, analysing and disseminating policy/program/project data, enhancing management's capacity.
It is easy to use software with tools and processes combining various graphics technology, internet technology and modelling tools such as economic analysis, without stretching the organisation's capacity limitation.
The solution is quick and economical to implement on national level, satisfying needs of the national and regional management. The implementation process can be customised and quickly adapted to institutional/capacity development level of the organisation.
This M&E/MIS Solution enables the organization to implement, in the continuously changing environment, within the short time frame, the performance measurement and policy/program/project level management data gathering system. It will enhance management capacity through:
Transparency, Accountability, Flexibility, Adaptability, Participation, Predictability, and Continuity
Decentralization
Multiple Management Objectives and Languages
Nationwide and Grass Root solution
Commonisation and Agreement on Performance Indicators
The Logical/Result Framework Approach
Benefits
Promoting good governance (in public and private sector)
Strengthening accountability of funding utilisation
Facilitating transparency throughout policy/program/project measurement
Promoting understanding of M&E process amongst stakeholders
Indicators can be quickly incorporated and harmonised
Simplifying M&E Framework
Quick customisation and implementation of changes through stakeholders' participation
Enabling effective centralised/decentralised public sector management through commonisation of activities and processes
Testimonials
According to World Bank's Ease of Doing Business survey, Thailand benefits from strong public sector that contributes to its top 20 ranking out of over 180 countries.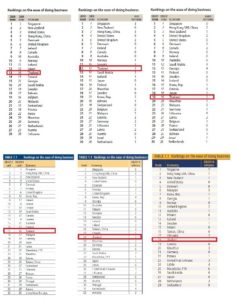 Clients